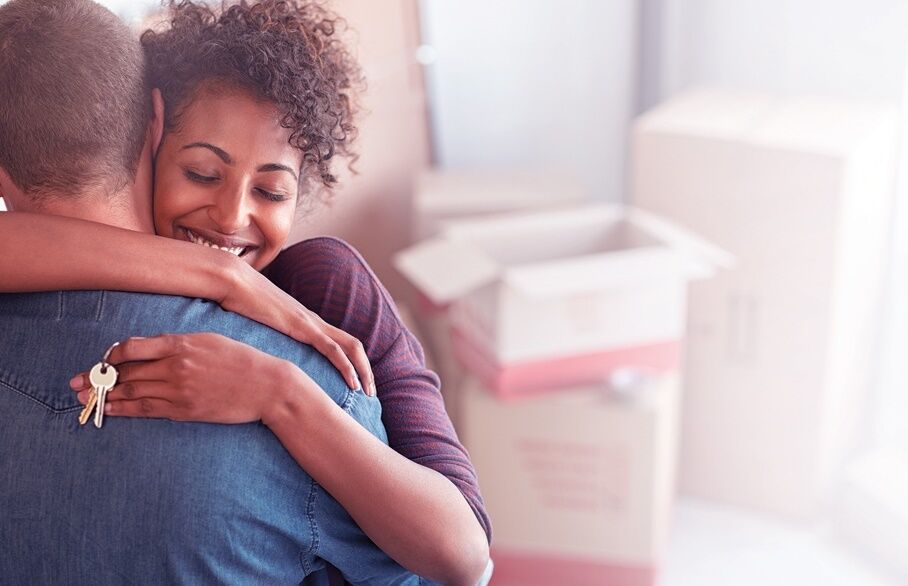 Getting your first mortgage can be a daunting process – it is likely to be your biggest expense ever, it feels complicated with lots of information needed plus there are different types of products and many different deals from a huge number of lenders. So how are you meant to know if you're getting the best mortgage for your budget?
An Embrace mortgage adviser can really help; they will do all the hard work for you, most likely present you with a number of options to help you get the right mortgage for your circumstances. Book a free, no obligation first appointment now or read on for our top 5 reasons why it's worth using a mortgage broker, such as Embrace, and not just going directly to a bank or building society.
1. More choice
Going directly to one lender like a bank means exactly that – you only get the mortgage options from that one lender. There are thousands of different mortgage lenders throughout the UK – with a variety of products, rates and processes. Embrace mortgage brokers have access to a large panel with thousands of mortgages from many different lenders, giving first time buyers a better chance of getting the best mortgage for their circumstances.
2. Saves time
You probably trust your bank and feel some loyalty towards them, and so it may just seem like the easiest option to go directly to them. However, they may not present you with much choice and so you may then feel the need to approach other lenders to get some comparisons. A good broker like Embrace will take the hassle away. They will be clear, outlining all the paperwork you will need for your initial application plus they will look at a huge variety of options so you don't have to spend
days and weeks meeting with and comparing different mortgages from different lenders and you only assemble the necessary paperwork once.
3. Less stressful
A broker will be very helpful and guide you through the entire process. Your first appointment with an Embrace mortgage adviser is free with no obligation. You will be given details of all the documentation you need to take – how many months bank statements, what ID you will need, how to access your credit score etc. They will also complete all the paperwork, meaning less time and stress for you. They will also let you know very quickly what your options are, and what you might be eligible for.
4. Expertise
Allow your mortgage broker to help and advise you on the best options for you as they really are experts. They will be able to explain the different types of mortgages along with the pros and cons for you, personally. You may well be presented with an option that you just simply wouldn't have thought about enquiring about. Embrace arranged over 5,000 mortgages for First Time Buyers in 2022 – it's what we do!
5. Highly recommended
Your first mortgage is a big decision and a substantial financial outlay, so you must ensure you deal with a reputable mortgage broker. Think about recommendations from friends and do some research online if you're unsure. 98%* of Embrace mortgage customers would recommend our services to their friends and family and Embrace is rated 5 stars on Trustpilot.
If you now want some advice then you can book an appointment with an Embrace mortgage adviser who will be happy to help, give you some advice and look at your options to suit your budget. Remember your initial appointment is free with no obligation, so you have nothing to lose - book an appointment today.
Whilst you wait for your appointment, you can try our mortgage repayment calculator and budget planner to see what mortgage payments you could afford to make.
*Treating customers fairly survey (2022)